Thank You!
We are so grateful that you are considering joining our Ministry Partner Team! We truly could not fulfill the call that God has placed upon our lives without people like you who are willing and able to support us prayerfully and financially. Though you may not have the time, energy or calling to personally minister to teenagers, being involved in this way is
just as critical
as serving full time. While working at headquarters,
there are no central funds for paying salaries and we rely exclusively on our ministry partner team to fund our work.
In order to continue to minister financially unhindered, we need an additional
$1000 in monthly financial support
. This could be ten people who can give $100 per month or twenty who can give $50 per month.

Or you can mail a check
, made out to 'Cru', to: Cru Attn: Tim Ehrhart 100 Lake Hart Dr.-3200, Orlando, FL 32832-0100
Giving by Phone |
Call toll free: 1-888-278-7233, 9:00 am – 5:00 pm EST, Monday-Friday You can also give
Stock and Non-Cash Gift Options.

It is a huge help to us when people who believe in what we do, share our work with those they know.
Please take some time to prayerfully consider any friends or family members who might be interested in hearing about our ministry to teens.
We know that this can be a touchy subject for many people, so we want to assure you that any friends or family that you refer us to will be treated with great care, respect and consideration. We have no desire to hound or pressure anyone. We would simply contact those you suggest in order to share about our ministry. If they are excited about what they hear, great! If not, no worries. In any case, we also want to assure you that we will never sell, distribute or give away any information that you entrust to us. If you'd like to use social sharing or email links to connect us with others, please follow these simple instructions: 1) First, return to the
Home Page
. 2) Use the links on the floating sidebar there (Facebook, Twitter, etc.) and share a quick post about our ministry and website.
P.S. And don't forget to signup for our Newsletter if you haven't done that yet!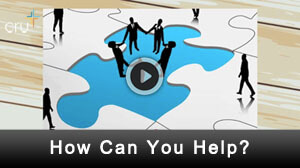 A Message From Our President
The video below is a very encouraging video from Cru's President, Steve Douglass. He shares about his conviction that the Great Commission could be fulfilled within our lifetime based upon what the Lord is doing throughout the world. It also gives a great overview of the work that Cru is involved with throughout the world. Finally, it serves as a 'Thank You' to all of those who support the work of Christ through the ministry of Cru. We hope you are encouraged by what you see and hear.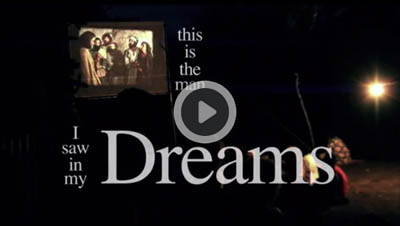 Frequently Asked Questions
From Our Ministry Partners
"We have seen Tim and Sue's passion for youth and believe that this age group desperately needs to hear the truth of Christ as they begin to form their identities and values. It is an honor to partner with them and to see lives being changed by the power of the Holy Spirit!"

"Our family has been honored to participate with the Ehrharts in their Godly mission through CRU. We are so proud of their efforts! They have served our Lord and Savior Jesus Christ by relating to and loving young people all over the world for years!"

"I served in local church youth ministry many years myself, and I saw firsthand the wall of competition and resentment that sometimes stands between the local church and organizations like Cru. Tim is a rare breed who bridges that gap, and serves the whole body of Christ in ways that bring the two together. "

"We are convinced that a recipe for ministry success is to combine families who love God with organizations on mission for Him. The Ehrharts and Cru are just that and we are proud to partner with them."

"It has been such a tremendous blessing and encouragement to partner with Tim and Sue over the last 15 years! They are consistently sensitive and surrendered to God and He has them in a place where their gifts are being used effectively to further His kingdom. We rejoice in His work in and through them – and we are thankful for the opportunity to be a part of it!"

"The Ehrharts and Cru are passionately pursuing tangible and lasting impacts for Christ in the lives of teenagers. Their relational approach is both real and relevant to this younger generation that is struggling to make sense of our broken world. The same way they pointed me to Christ when I was a teen, Cru continues to point teens to Christ."

"We established a partnership with Tim and Sue more than 10+ years ago when they were in our local area. We were amazed at the Christian worldview these students had developed because of the influence of Cru in their lives. What a joy to know we can be a part of this ministry in some way."

"I want to be part of reaching and discipling youth so that they can experience the peace and security that comes from a personal relationship with the Lord."