GIVE
YOU can have an ETERNAL impact!
Thank You!
We are so grateful that you are considering joining our Ministry Partner Team! We truly could not fulfill the call that God has placed upon our lives without people like you who are willing and able to support us prayerfully and financially.  Though you may not have the time, energy or calling to personally minister to teenagers, being involved in this way is just as critical as serving full time.
While working at headquarters, there are no central funds for paying salaries and we rely exclusively on our ministry partner team to fund our work.  In order to continue to minister financially unhindered, we need an additional $1000 in monthly financial support.  This could be ten people who can give $100 per month or twenty who can give $50 per month.

Or you can mail a check, made out to 'Cru', to:
Cru
Attn:  Tim Ehrhart
100 Lake Hart Dr.-3200,
Orlando, FL 32832-0100
Giving by Phone | Call toll free: 1-888-278-7233, 9:00 am – 5:00 pm EST, Monday-Friday
You can also give Stock and Non-Cash Gift Options.

It is a huge help to us when people who believe in what we do, share our work with those they know.
Please take some time to prayerfully consider any friends or family members who might be interested in hearing about our ministry to teens.
We know that this can be a touchy subject for many people, so we want to assure you that any friends or family that you refer us to will be treated with great care, respect and consideration. We have no desire to hound or pressure anyone.  We would simply contact those you suggest in order to share about our ministry.  If they are excited about what they hear, great!  If not, no worries.
In any case, we also want to assure you that we will never sell, distribute or give away any information that you entrust to us.
If you'd like to use social sharing or email links to connect us with others, please follow these simple instructions:
1) First, return to the Home Page.
2) Use the links on the floating sidebar there (Facebook, Twitter, etc.) and share a quick post about our ministry and website.
P.S. And don't forget to signup for our Newsletter if you haven't done that yet!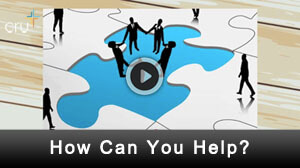 A Message From Our President
The video below is a very encouraging video from Cru's President, Steve Douglass. He shares about his conviction that the Great Commission could be fulfilled within our lifetime based upon what the Lord is doing throughout the world.
It also gives a great overview of the work that Cru is involved with throughout the world. Finally, it serves as a 'Thank You' to all of those who support the work of Christ through the ministry of Cru. We hope you are encouraged by what you see and hear.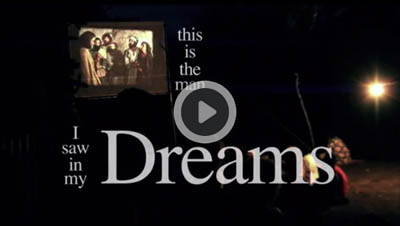 Frequently Asked Questions
Are my gifts tax deductible?
Yes, 100% of all gifts are tax-deductible. You will receive a receipt in the mail shortly after your donation is deposited.  You will also receive a letter at the end of every year detailing your total donations for tax purposes.
How do I make changes to my automatic gifts (Credit Card/EFT)?
What percentage of my gifts goes directly toward Tim and Sue's ministry?
87% of every dollar given directly provides for our personal ministry.  5% goes to native, foreign missionaries in difficult places of the world to develop financial support. 1% helps fund ethnic minority staff in the USA that need assistance to minister financially unhindered. Finally 7% is used by Cru to provide for administrative and operational costs.
Where can I find out more about Cru (statement of faith, annual report, etc.)