You are the light of the world…let your light shine…" – Jesus
What joy-filled words to speak over young people today! And 300 students from all over Western Europe and the USA, took them to heart during the SHINE conference this past summer in Malaga, Spain. Our whole family joined in on the action as well! Each day, we spent time building joy and faith through worship, the Word, prayer, and in preparing for outreach events. The week culminated with a free concert by the German Christian band, Good Weather Forecast, where the gospel was shared with thousands.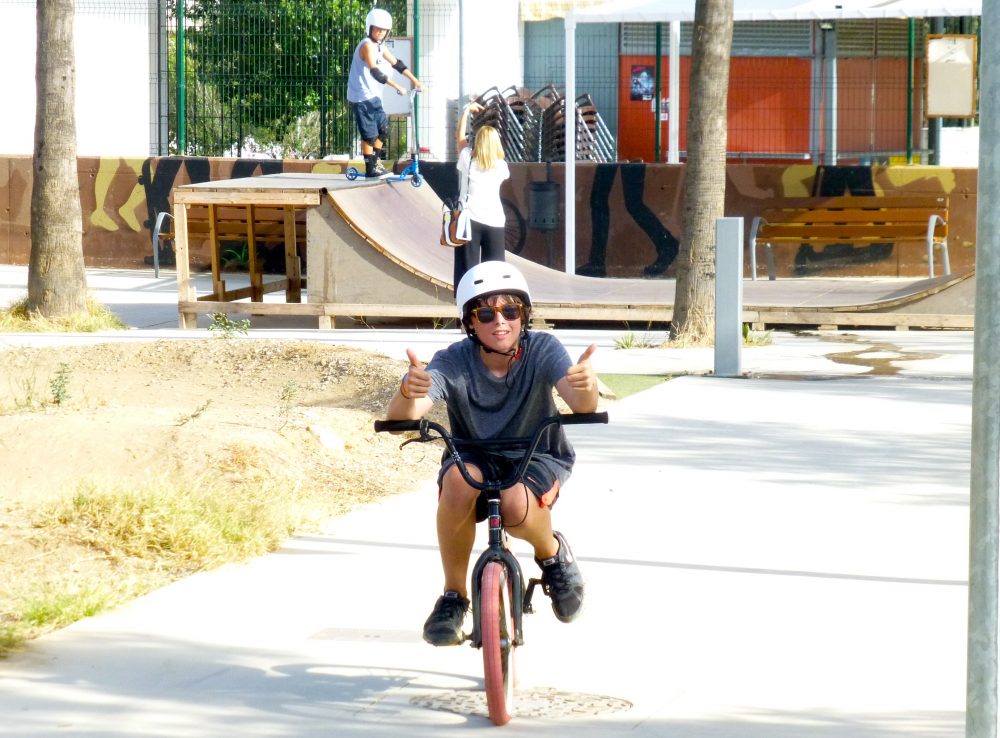 See SHINE in action!
Check out this video and watch carefully to spot Mandi sharing her faith! Danny handed out tons of trendy wristbands and cards with THE FOUR at the skate park!
We all spread out to shine across the city by sharing our faith at three different venues: Malagueta Beach, the city center, and a popular skate park. Whether it was through art, a flash mob, balloons, singing, dancing, or games, people of all ages and cultures were drawn in to find out what "THE FOUR" symbols were all about. (To summarize it: God loves you/Sin has divided us from God/Jesus bridges the gap between God and us/How will you respond?)
After sharing the meaning of THE FOUR, a SHINE student from Portugal asked, "How will you respond?" The young Asian man listening said that the pain of being sexually abused kept him from believing in God. The young Portuguese student bravely cracked open his own story of sexual abuse for God to use. He shared that though he once lived alone in that same pain, living in relationship with Jesus made things different. The one stuck in pain did not turn to Jesus in that moment, but walked away with a new way of living to consider. The Spirit is on the move.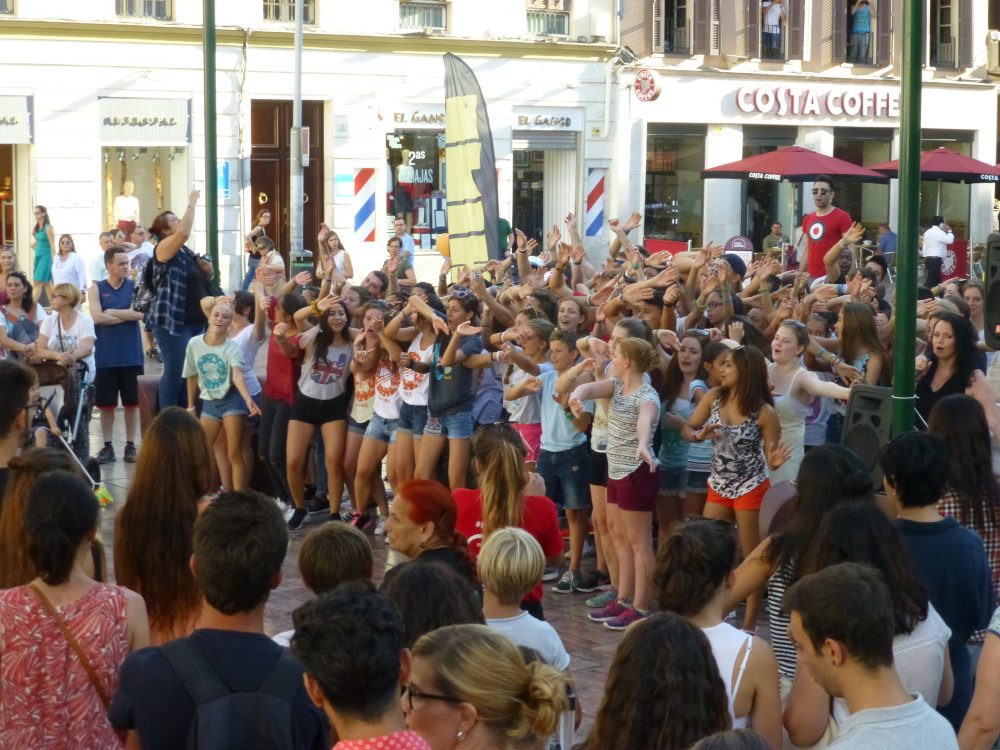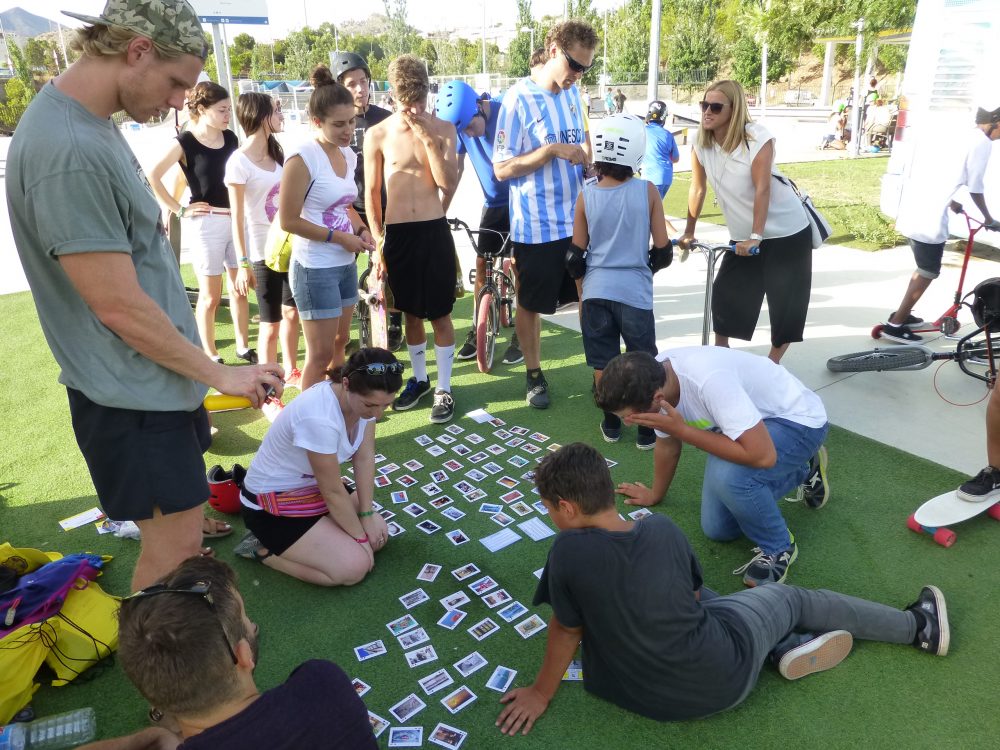 When Light Shines In The Darkness
A family from the SHINE conference stopped into a Burger King for a bite to eat after a long day in Malaga. They struck up a conversation with a young man wearing a satanic t-shirt. After they shared Christ with him, he confessed that he had come to BK to have his last meal. He planned to end his life that night…until he heard about Jesus. He threw his old t-shirt into the trash, put on a SHINE t-shirt, and went home with a new life to live.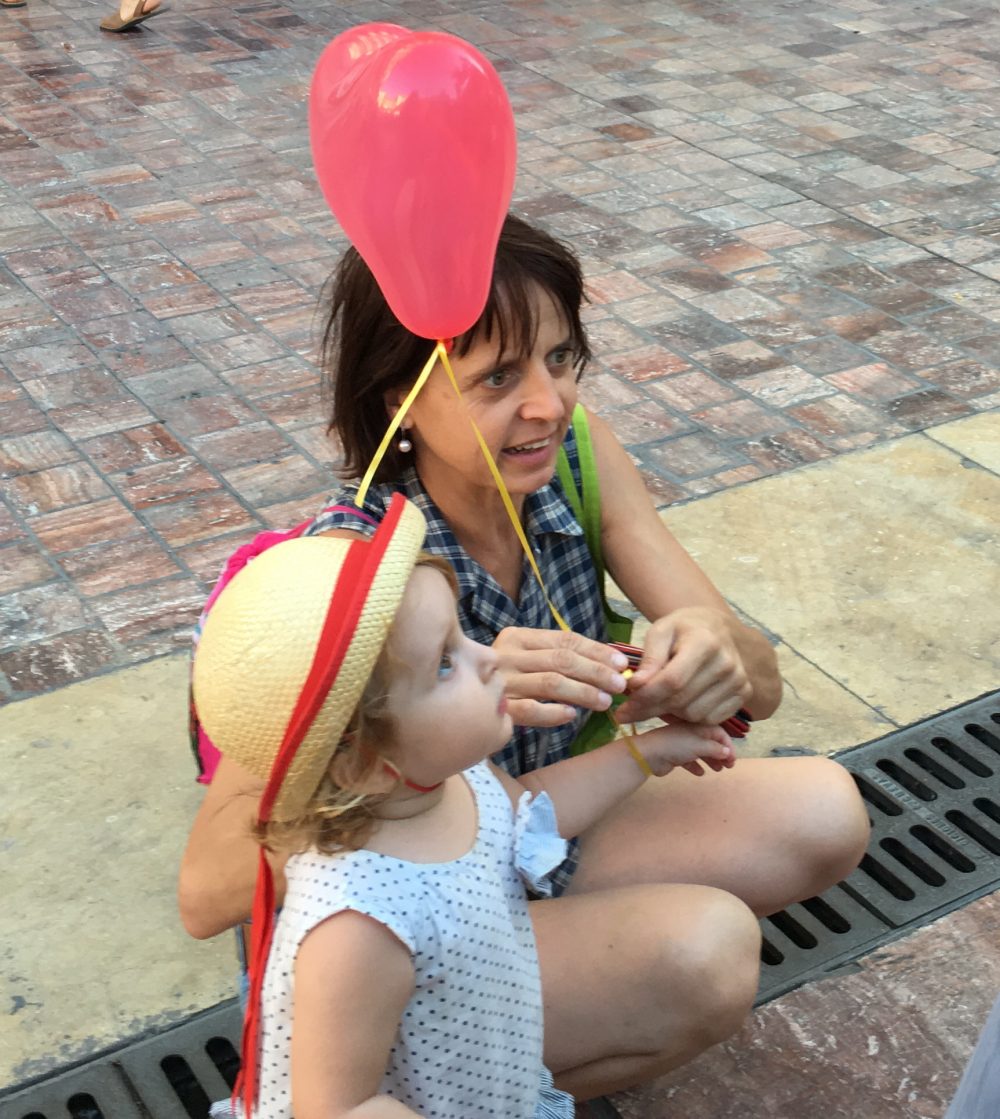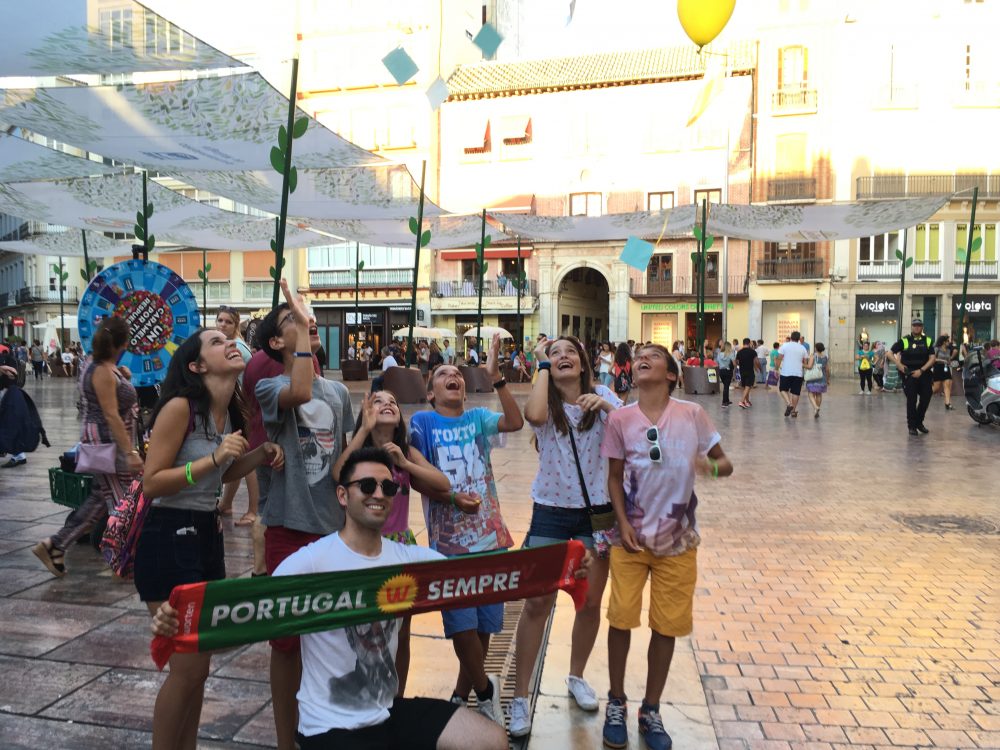 One spot at the city center invited people to first write a prayer on an index card attached to a balloon, and then release it up to God. Little ones led (ok some begged and dragged) their parents to write a prayer so they could have a balloon. We had many conversations about God and often prayed with people about things that mattered to them.
I wish I could take you to this moment. One of the American college girls injured her leg in Malaga. Despite treatment at the hospital, the pain got worse each day. She was afraid she might have to miss the last week of the trip called the Camino de Santiago – a 150 km pilgrimage (hike) in northern Spain. But we prayed. She slowly stood up, and with tears in her eyes, she said, "It's gone. The pain is GONE." It never returned, even after seven straight days of walking!